Promoting Capoeira as a world sport

Creating friendships between federations, groups and schools of capoeira to achieve common goals

Combining and coordinating the activities of various organizations for the development of capoeira

Cooperation with the Olympic Committee and other state and sports organizations.
Tulevad üritused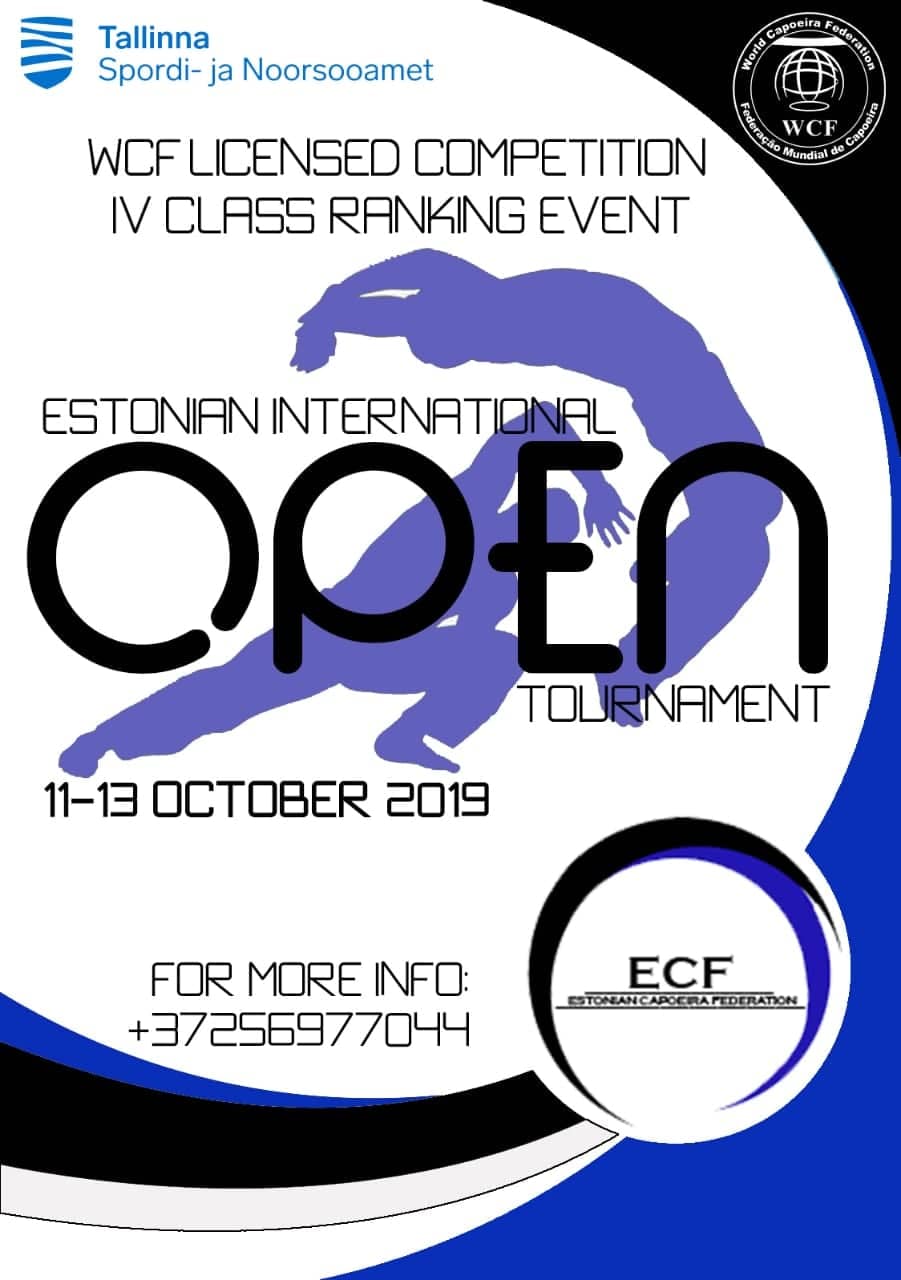 1st Estonian Open of Sport Capoeira in Tallinn
Kuupäevad: 11.10.2019 - 13.10.2019
Eesti Capoeira Föderatsioon kutsub kõiki sportlasi osalema rahvusvahelistel võistlustel 1st Estonian Open of Sport Capoeira, mis toimub Tallinnas.
Spordicapoeira meistrivõistlused (IV kategooria võistlus) toimub Maailma Capoeira Föderatsiooni egiidi all.
---
Tallinn Cup 2019
Kuupäevad: 24.10.2019 - 28.10.2019
International capoeira competition "Tallinn Cup 2019"
25 categories - from beginners (corda crua) to Instructors!
Judges and Headliners:
Mestre Ponteiro (BRA-CN), Contramestre Mantena (BRA-IT), Mestrando Popeye (BRA-IT), Professor Caldeira (BRA-EST), Professor Alemao (BRA-BE), Professora Irena (UKR), Professor Bandas (PT); Instructors and Graduados from different countries.
For all the details please contact: info@capoeira-estonia.com
WhatsApp and Phone: +372 59135577 Eng, Pt, Rus, Est